About Us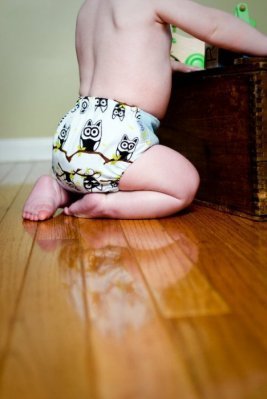 Booty Crawl is an Aussie nappy company, located in Perth WA which allows mums to see and try modern cloth nappies (MCNs)in real life and get advice on the best cloth nappies to use. Booty Crawl makes using cloth nappies easy.
Booty Crawl was founded in early 2010 by two sisters, Niki and Jo, who were each mums to little boys and loved using cloth nappies themselves. They had tried and tested every brand of modern cloth nappies on their own babies, and decided to venture into business together to help other mums pick the best nappy for them.
In November 2012 Jo and Niki waved good-bye to their loyal customers, and welcomed new owners to Booty Crawl. Rebecca and her husband decided to purchase the business after seeing for themselves the benefits that modern cloth nappies bring whilst using them on their own baby boy.
Rebecca parted with Booty Crawl in January 2014. The new owner Amanda now leads Booty Crawl into the next exciting phase, whilst staying true to Jo and Niki's original vision for the business of maintaining free mum-to-mum advice and ongoing support.


why people
LOVE US
Why do people love us?  It's easy to see why people love our modern cloth nappies.  They're gorgeous, they work, they're simple to use, they are gentle on the Earth, they save you money, and they are so so soft on the newest, most sensitive and softest skin you've ever touched - your new baby's bottom. 
We understand that nappies are an upfront investment.  People love us because we offer advice and support at every stage of investing in, or building a nappy stash.  Helping you decide which styles and brands will suit you and your baby best, delivering a nappy package to your door, helping you unpack it and showing you how to use them, and offering follow up support about the care of your nappies and questions you have along the way.
what we
DO
We like to think that, here at Booty Crawl, we have done the hard work for you and chosen a range of brands and styles that are simply too gorgeous to throw away. If you have a booty flasher who won't keep her skirt down, or his pants up, we've got the cutest prints and colours. If your little fashionista wants to wear their skinny leg jeans, we've got the teeniest tiniest nappies to keep them looking funky. If your baby has chubby thighs, poo explosions, is a heavy wetter or you have a multi booty family, our range has a nappy to cover everyone. Our baby uses every nappy we stock - and we only stock nappies we love.
Hire a
newborn kit
of small sized nappies for the first 6 weeks, or a
road test kit
to try the brands before you buy. Check out our
nappy analyst
for more information on what's right for you or find
package ideas
put together to cover different needs. Do not hesitate to
contact us
if you have any queries about our range or cloth nappies in general, or you would like us to tailor a package or a gift registry just for you. The Perth showroom is jam packed with hundreds of the cutest MCNs so make an appointment to check it out now.